Home

Ron Rothman & Robin Stricoff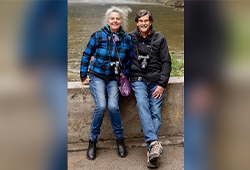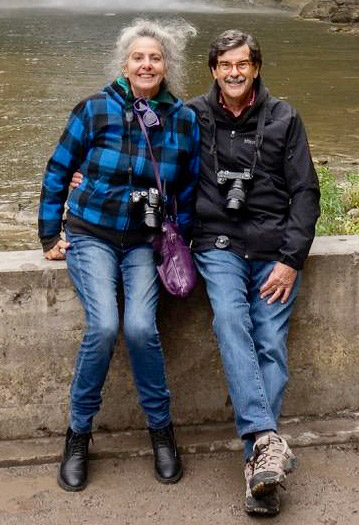 Every Friday evening May through August starting in 1991 and continuing without pause till 2015 we gathered our son Ezra, our weekend packs, and headed from Philadelphia to our boat on the Sassafras River on the upper Chesapeake Bay. We joined the numerous others who report the welcomed calm that sets in as soon as we arrive and see the water. Then we wished we didn't have to leave on Sunday evening.
It wasn't all idyllic, though. We were warned not to swim or even let our pets in the water in certain unhealthy sections of the river. Over the years as we took trips down the Bay and visited maritime and science museums we heard about the "Former Bay" filled with healthy, clearer water, submerged aquatic vegetation, rockfish, oysters, sturgeon, and crabs—much of which is seriously diminished and overfished or succumbed to oxygen-depleted dead zones, turbid water, disease, and pollution from agriculture and urban run-off.
Of course, we also learned there were things we could do to help bring back the Bay. We contributed to a maritime museum to promote Bay education and the Chesapeake Bay Foundation to work on improving the Bay. And we did a few easy things like switching to environmentally-friendly chemicals to clean our boat. Frankly, it wasn't much. For sure, we cared about the Bay and understood the issues and restoration plans and hoped that the government regulations, investments, efforts of local groups and CBF would work. But we came down to the Bay after a hard week's work to relax.
Whether you have a home or a boat around the Bay, does all this sound familiar?
Moving forward to 2016, retired and lucky enough to be able to move down to the Chesapeake's Choptank River full-time, now was the time for us to help. We upped our contributions of money and volunteer time—testing water, planting trees, helping organize educational programs, mostly with local clean water groups.
But it is clear that restoring the Bay will take a long time — longer than we will be around to help. So when it came time to update our wills, we looked for an organization with a proven track record, staying power, vision, and the ability to adapt to the reality of climate change, millions more people moving into the Chesapeake Bay watershed, and even the surprises that some restorations techniques have not worked as expected.
All this led us back to the Chesapeake Bay Foundation and the decision to help long-term through a bequest.
Our son and daughter-in-law recently bought a boat they will use as their weekend summer home on the Chesapeake. We are happy to see the love of the Bay carry over to the next generation—and that we will leave behind some help for CBF to continue its work to protect our Bay.